ART for the love of the GAME
This playful art course will entice your inner child to come out and play! Using monopoly game cards as our surface already sets the mood of wonderment. Creating the game pieces and items from our childhood evoke happy memories that each of us treasure. Painting layers of color washes on these small and enchanting cards is just the perfect way to spend an afternoon. Let's play!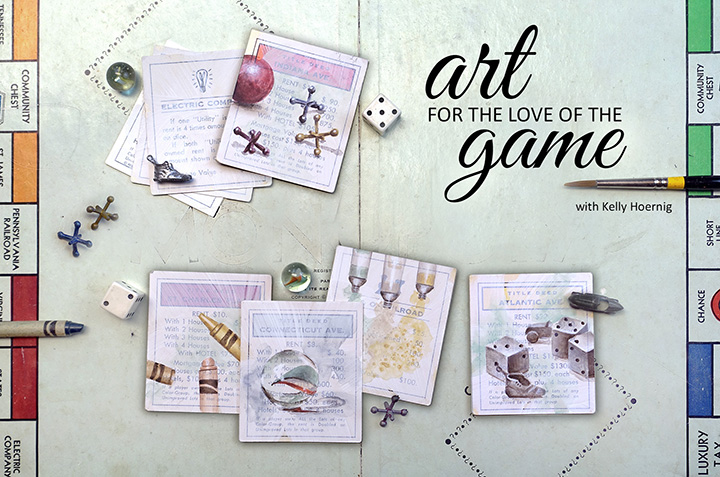 Together we will discover:
Drawing basics. Breaking down shapes and creating form in easy to do steps.
Transferring the design. All drawings are provided in a PDF for this course.
You can hand draw or transfer them easily to your game card.
Paint application. We will use transparent acrylic washes to apply color and
softly build beautiful layers.
Building layers. Shading and highlighting to build values will bring these
childhood treasures to life.
Skill building. Learning to paint glass (marble), plastic (dice) and metal (monopoly pieces) will help you understand how each piece reacts to light giving them a unique highlight.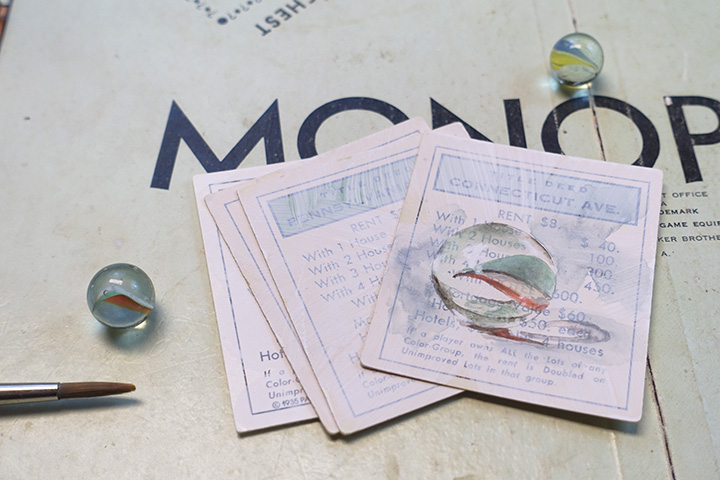 For the painting surface, I will be using Monopoly cards giving them a new, repurposed, colorful life. There are a lot of choices for game cards and I show you plenty to get you started (flash cards, playing cards, game cards, etc.) in this course, the options are endless. Ideas on how to find inspiration and continue creating on your own will also be explored.

We will be painting 5 designs together - crayons, paint tubes, a marble, dice with monopoly pieces, and jacks. In every step of the way, each lesson is meant to skill build into the next so you will achieve success. By starting with the drawings and breaking them down into simple shapes, we are ready to add soft color, establish highlights and shading then continue on to shadow and backgrounds.
This course has 2 modules and 10 videos with over 2.5+ hours of step-by-step content showing you techniques on how to create photo realistic results.